Blue Embrace is an American rock band formed in Hollywood, California in 2009. The group was founded by musician/producer Oz Chiri.
Blue Embrace was first formed in 2009 and began performing shows throughout all the theaters and clubs of the Mythical SUNSET STRIP in Hollywood along other areas such as Los Angeles, Orange County and Inland Empire, Signed in 2010 by the International label: "Tarot Records." They released their first album: Bleeding Blue the same year. Their second album, Fenix (2010) received critical acclaim, was considered for Grammy Nomination fir Best Rock Album and introduced Blue Embrace to a brand new international audience.
2012 was the Release of their Hit "Devil in Disguise"
That also was the year of their first National and International Tour Including US States as Nevada, Colorado, Ohio, Texas, California and European countries such as UK, Germany, Scotland, Netherlands
Musical style
[
]
Blue Embrace's musical is variable and original with early influences from rock, blues and jazz. During the recording of Fenix, the band took a more progressive approach to their music, Devil in Disguise released in 2012 gave the band a more classical rock and blues approach. 2014 was the release of their Live Fan Appreciation single "Feel the Blues"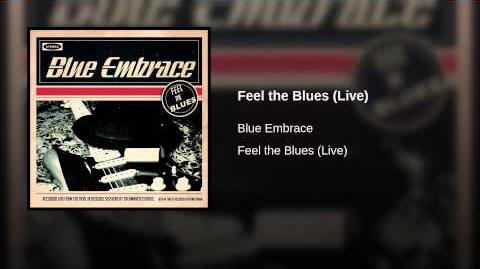 Recorded at Salamanca Studios in California during the Devil in Disguise sessions
Band members
[
]
Current members
Discography
[
]
Blue Embrace discography
Releases
↙Studio albums
2
↙Singles
2
↙Music videos
1
Albums
[
]
Studio albums
[
]
Singles
[
]
Music Videos
[
]
Upcoming Single (ETA Late 2016)
[
]
Social Media
[
]
Online Media
[
]
Interviews
[
]