Nightwish is a symphonic / power metal quintet from Kitee, Finland, similar to bands like Sonata Arctica, Kamelot, Epica and Within Temptation.
Nightwish has grown to mainstream fame starting with their 2004 album Once and singles such has Nemo and Wish I Had an Angel, developing further with 2007 album Dark Passion Play and its singles Amaranth and Bye Bye Beautiful.
Keyboardist Tuomas Holopainen writes all the lyrics for the band, and produces almost all the music. Starting with their 2003 album Century Child, bassist Marco Hietala started helping with some songs, and 2007 album Dark Passion Play was the first album to feature a song entirely by him (The Islander) and a song entirely written by guitarist Emppu Vuorinen (Whoever Brings the Night), also a song which is completely sung by another singer, Jonsu (Erämaan Viimeinen).
Band Biography
Edit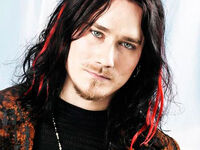 Nightwish started in Finland in 1996 as an acoustic project. They produced a selftitled demo with acoustic guitars (Emppu Vuorinen), piano and keyboards (Tuomas Holopainen), and the operatic vocals of Tarja Turunen. In 1997, drummer Jukka Nevalainen joined, Vuorinen changed from acoustic to electric guitar, and Nightwish turned into a power metal act with obvious symphonic- and gothic metal influences, which stayed with them through their international breakthrough Oceanborn (1998) and their third album Wishmaster (2000). With their fourth album Century Child (2002), they used more symphonic sides in their music, including a Finnish live orchestra, which developed through their next albums Once (2004) and Dark Passion Play (2007).
In 2006, the band released the DVD End of an Era made in the Hartwall Areena, Helsinki. After that, Tarja Turunen had to leave the band due to some problems in the last years. After a long casting for a new singer where over 2000 female singers applied, they finally chose Anette Olzon.
In 2011, they released Imaginarium featuring some new elements, in 2012 they started their Imaginaerum World Tour which started in the US, goes to many countries in Europe; Argentina, Brasil and Peru in South America, and finally Asia and possibly Africa.
In october 2012, the band published that Anette Olzon would no longer be a member due to some differences.
Their style is often debatable since they add Gothic, Thrash and Folk elements to their Symphonic Power Metal tendency, this leads to fans discussions about their real music genre.
Discography
Edit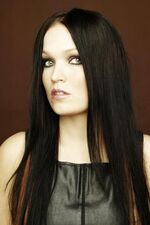 Studio albums
Edit
Live albums
Edit
Appears On
Edit
Compilations
Edit
Soundtracks
Edit
Radio Shows
Edit
Further Reading
Edit