Create the page "2008 videos" on this wiki! See also the search results found.
Results for "2008_videos"
playing. Ibiza house music and saxophone. Watch the

videos

and enjoy! https://cixada.co.uk/international-artists/badcat/

...

so that you don't miss any amazing

videos

! And please share your thoughts with me in the comments. Thanks for watching! https://youtu.be/LbgUP2alYL4

...

Tusky) all who were from earlier Wee Sing

Videos

, rode the Wee Sing Train to Singalingaland where Singaling (voiced by Mikey Moran) and Warbly

...

in some ways. For example, you can post music

videos

on your Facebook page to get more exposure to fans. This can be a great way to get people to

...

This video will make you cry #allbeez https://www.youtube.com/watch?v=-f_No08K_NI ...

The lyrics are "Way you're spinnin' I'mma lose it quick, I wanna save it up, til I can drown you in a sea of love" It's kind of pop-y, with f ...

Noir Themed Music Video ...

This isn't my video, but it is on of the main reasons why i'm not into country Support him here: https://www.patreon.com/Airoah Video: https://www ...

The I Get Around is the song in the Kidsongs video, The Wonderful World of Sports. Originally sung by The Beach Boys, it featured Steven Brooks ...

The best music download website 2021 The best place to get music mp3 or the latest football highlights video And we currently offer Hollywood ...
Related Community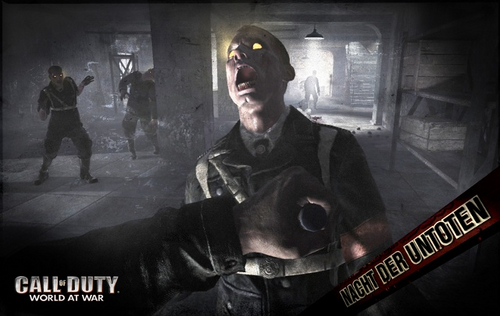 games
700
Pages

1K
Images

200
Videos
Nazi Zombies is a bonus gamemode found in Treyarch's 2008 video game Call of Duty: World at War, received after completing the Singleplayer campaign on any difficulty. It is available on the PC, iPod Touch/iPhone, PS3 and X-Box 360 versions…
View More Wikis