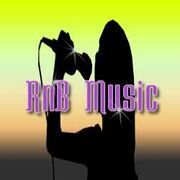 So you have written some great music and would like to sell your songs to artists who are looking for great material, but you are unsure of how to go about it. Well this post will hopefully give you a little insight on how to get your music to the right people who can "do something" with it.
The most likely person who would listen to your music and promote it to artists would be a song publisher. Song publishers function as agents for songs and songwriters. Getting a song publisher to accept your song into their roster will guarantee you the efforts of someone pitching your songs to their music industry contacts.  If you are consistent with writing quality songs, they may even offer you a development deal or a staff writer position which would definitely bring in some much needed income.
You might be thinking, you don't want to deal with the hassle of finding a song publisher because you would like to sell your music directly to industry artists. Well, without having a proven track record of writing good music and having industry artists use it, it will be extremely difficult to get anyone to listen or even consider recording your songs. Industry artists who don't write their own music know their time is better spent reviewing pre-screened songs in a publishers roster.
So don't just let those potentially hit songs you've written just go unused, contact a song publisher who publish in the genre you write in to get your music heard by industry professionals.
Community content is available under
CC-BY-SA
unless otherwise noted.