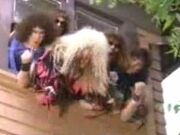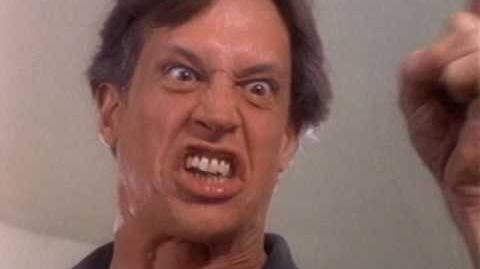 We're Not Gonna Take It (Twisted Sister) is notable for its emphasis on slapstick comedy, where a parent gets the worst of the band's mischief. Controversy arose when the depiction of the family in the video caused a public outcry long before the "explicit lyrics" warning was placed on records, cassettes, and CDs. This led to the formation of the Parents Music Resource Center. Mark Metcalf, the actor portraying the father in the video, had previously played Neidermayer, the ROTC student commander in National Lampoon's Animal House. In a reference to his role in the film, Metcalf says "A Twisted Sister pin? On your uniform?!" in the video. Snider himself can also be heard cursing and swearing the question "A pledge pin? On your uniform?" at the end of the song. The actor portraying the teenager, Jeremy Sisto, went on to act in television shows such as Six Feet Under.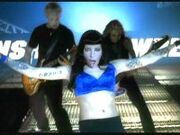 We're Not Gonna Take It (Bif Naked) features Bif participating in a wrestling match for the Ready to Rumble movie and features the WCW wrestlers such as "Diamond" Dallas Page, Sting and Goldberg.
Community content is available under
CC-BY-SA
unless otherwise noted.